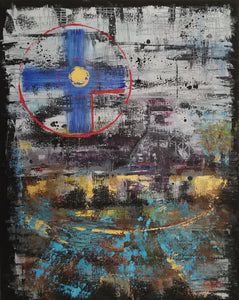 An Original Oil Painting

Title: Healing Waters

Medium: Oil

Size: 16" x 20" x .5"

This is an unframed original oil painting, entitled "Healing Waters." It is signed and dated in the lower right corner. Titled on the back.
This painting earned the Merit Award in the International Online Painting Competition. The artwork was selected by Jury from Camelback Gallery's International Online Painting Competition. The selection of artwork was chosen based on the number of entries, technical skill, quality of work, originality and the criteria for this event. Artists represented in the show are from the countries, USA, Hong Kong ROC, Georgia, Russia and Sweden. 


Quality, professional grade oil paints and walnut oil were used on a stretched, gallery wrap, 100% cotton duck canvas.

Copyright, 2020. Artwork is protected by copyright. All images displayed are property of Judith Rhue. The sale of original artwork does not include the sale of copyright. All rights reserved.